14
11
2020
Geographic locations and surface areas
* Location: Latitude 36° 55' to 36° 90'N/ Longitude 08° 16' to 08° 43' E
* Altitude: ±800 to 1.200 metres
* Total Area: 76,438 hectares
- Core Area: 18,514 hectares
- Buffer Zone: 56,133 hectares
- Transition Area: 1,791 hectares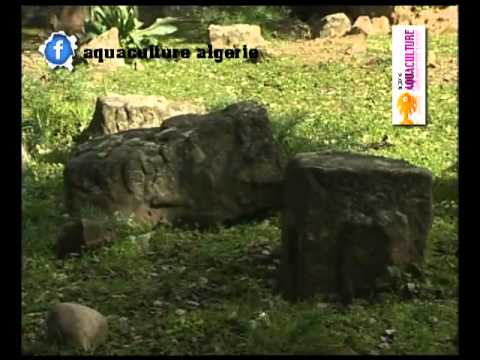 El Kala is the bigest national park in Northern Algeria. It covers around seventy-six thousand (76.000) hectares with elevation ranging between eight hundred (±800) and two thousand three hundred (±2.300) meters. The park and its surroundings represent a unique and complex system bringing together all sorts of wetlands and habitats including lakes and marshes, ponds and alder carr, rivers, oak forests and maquis, as well as coastal dunes and marine. The waterscape in El Kala National Park features four (4) wetlands which carned international recognition from RAMSAR convention. The 'Alder grove of Ain Khiar', a typical and rare type of wetland, hosts ash, alder and poplar. The perennnial freshwater Lake of Mellah hosts wintering waterfowl. The semi-perennial freshwater Lake Tonga surrounded by marsh is home to breeding water brids. The freshwater marsh of Bourdim offers a breeding site for the herons. Beyond the boundary of El Kala biosphere reserve, the region reveals richness in waterscape where four (4) wetlands offer habitats for migratory bird species. The marsh of Mkhada of eight thousand nine hundred (8.900) hectares is seasonlly-flooded freshwater marsh. The Lake of Fetzara covers fifteen thousand (15.000) hectares with freshwater. The birds lake extends over forty (40) hectares of perennial freshwater. The Cheffia Reservoir covers three thousand (3.000) hectares. The biosphere reserve offers an eco-musuem, a mini-zoo and several bird watching towers which attract more than thirty thousand (30.000) visitors annually.
Wildlife
El Kala biosphere reserve is famous for being the refuge of the Barbary Red Deer (Cervus elaphus barbarus) and the stop over for sixty thousand (60.000) migratory birds every winter. The biosphere reserve conserves pristine low-montane cork oak woodlands, the last remmants of the endangered pine species in Algeria, Pinus pinaster subsp, the rare Lusitanian oak forests (Quercus lusitanica) and relic riverine woodland in North Africa. The reserve constitues a melting pot fot plant and animal species from various biogeographical origins. It yields one thousand five hundred and ninety (1.590) plant species growing between six hundred (600) and one thosand two hundred (1.200) meter altitude in djebel El-Ghorra and around seven hundred and five (705) animal species includingthe zooplankton. The marine habitat is rich in corals, Posidonia meadows and fish. The mix of highly diverse salt tolerant species growing in marshes and freshwater from a sort of floating islets of cattail (Typha angustifolia), yellow iris (Iris pseudoacorus), bulrush (Scirpus lacustris), salt marshes bulrush (Scirpus maritimus), common reed (Phragmites australis), willow species (Salix pedicellatta), bur reed (Sparganium erectum) and white water lily (Nymphaea alba) among many others.
Plants and people
The biosphere reserves yield forty (40) medecinal plants used by the local community in the preparation of infusions to treat various diseases.
People and Biosphere reserve
El Kala biosphere eserve is home to eighty seven thousand (87.000) inhabitants. Agricultural practices and wild plant harvest for culinary and medicinal properties are part of the locals lifestyle.
Research and Develepment
Discoveries of bioactive microorganisms in the Mellah Lake brackish water show the potential for bioprospection, though for the improvement of local communities livelihood. Research initiatives have targeted waterbirds, dragonflies, forests and aquatic vegetation. This is in addition to research studies on invasive characteristics of the black wattle (Acacia mearnsii) in the corck oak forest, ecological and economic valuation of pastoral systems and specific taxa, such as the Afrotropical libellulids and the key species ferruginous duck.