1
10
2020
Geographic locations and surface areas
Location: Latitude 36° 19' to 36° 30'N/ Longitude 02° 38' to 03° 002' E
Altitude: 1.450 meters
 Total Area: 36,985 hectares
            -Core Area: 5,706.5 hectares
            – Buffer Zone: 20,807.25 hectares
            - Transition Area: 10,471 hectares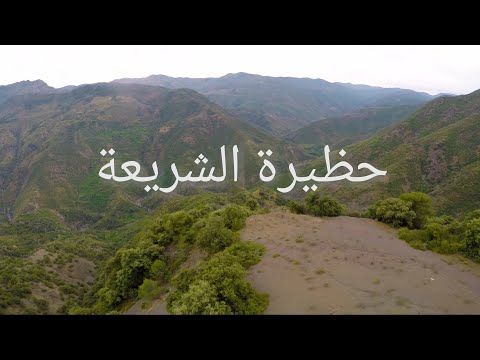 Chrea biosphere reserve lies along the northen and southern ridges of the Tell Atlas Mountains. It plays a vital role in the region, notably as a water reservoir for large cities such as Algiers, Blida and Médéa. The natural park of Chrea was established on communal land to protect the emblematic Atlas cedar forests stretching over one thousand (1,000) hectares in 1925.
The area of the Tell Atlas hosts the ski station of Chréa at an altitude of one thousand four hundred and fifty (1,450) meters, one of the few ski stations in Africa. In the city of Blida, the Patrice Lumumba Garden, also known as Bizot Garden, is located by the river bank of Oued Sidi el Kebir. This public garden, established in 1858, extends over twelve thousand (12,000) square meters and hosts old tree species of local origin and others wich are imported from India and America.
Wildlife
Chrea biosphere reserve hosts around one thousand two hundred (1,200) plant and animal spieces. It is home to endemic Atlas cedar (Cedrus atlantica Manetti) and the Barbary macaque (Macaca sylvanus), finding refuge in the grotto of Chiffa. The reserve hosts typical Mediterranean vegetation formations; namely, the thermo-Mediterranean zone populated by the Aleppo pine (Pinus halepensis) and lentisk (Pistacia lentiscus), the Meso-Mediterranean zone occupied by holm oak (Quercus ilex) and cork oak (Q. suber), and the supra-Mediterranean zone covred by the Atlas cedar (Cedrus atlantica Manetti) and obtuse maple (Acer opalus subsp. Obtusatum). The site is home to a variety of bat species such as the common pipistrelle (Pipistrellus pipistrellus), greater horseshoe (Rhinolophus ferrumequinum) and lesser horseshoe (Rhinolophus hipposideros).
Locals and Chrea biosphere reserve
The inhabitants of Chrea bisphere reserve originate from various cultures; namely, Arabs, Andalusian and Berber. Population is made up of mostly farmers and is estimated at one thousand (1,000) people. The reserve is a hub for international and domestic tourists attracting around ten thousand (10,000) visitors per year.
Research and development
Research initiatives have been numerous, focusing on the Atlas cedar. The reserve provides opportunities and long and short-term internships fot students in its research station, while giving them a space for the organization of seminars and workshops. The biosphere reserve offers an eco-museum promoting awareness on biodiversity and providing the place to people to enjoy the wildlife in Algeria.
A consulter:  Rapport Technique de la FAO sur Estimation de la valeur économique et sociale des services rendus par les écosystèmes forestiers méditerranéens: Parc National de Chréa – Algérie ICI